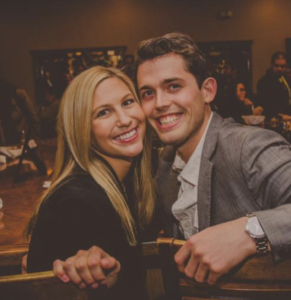 Father. Husband. Digital marketing and black coffee addict.
I'm a 27 year old entrepreneur who built my first website when I was 16. I live in Milwaukee, WI. Self taught in SEO, Paid Search, Paid Social, Organic Social, Email Marketing and Affiliate marketing. Grew a network of over 20 million users across multiple social channels to launch my 1st profitable company. This led me to my latest company Lifestyle Sports Apparel. At LSA we launched our first company in 2016, Korked, a lifestyle apparel brand focused on baseball.
Korked is now in 35+ stores and has been seen or written about on nearly every major sports media outlet – from ESPN to CBS, FOX to USA Today. You may know Korked from our famous 'Try Not to Suck' shirt we designed with the Chicago Cubs Manager Joe Maddon, whose charity, along with Cubs Charities, we've been able to raise over $900,000 for.
I've also done consulting work for various companies spending well over $5,000,000 on Facebook ads alone. My whole goal is to help the companies I work with create provable and profitable digital ads that are scalable. I'm big into analytics and focusing on the things that actually matter; revenue is > cute design. Period.